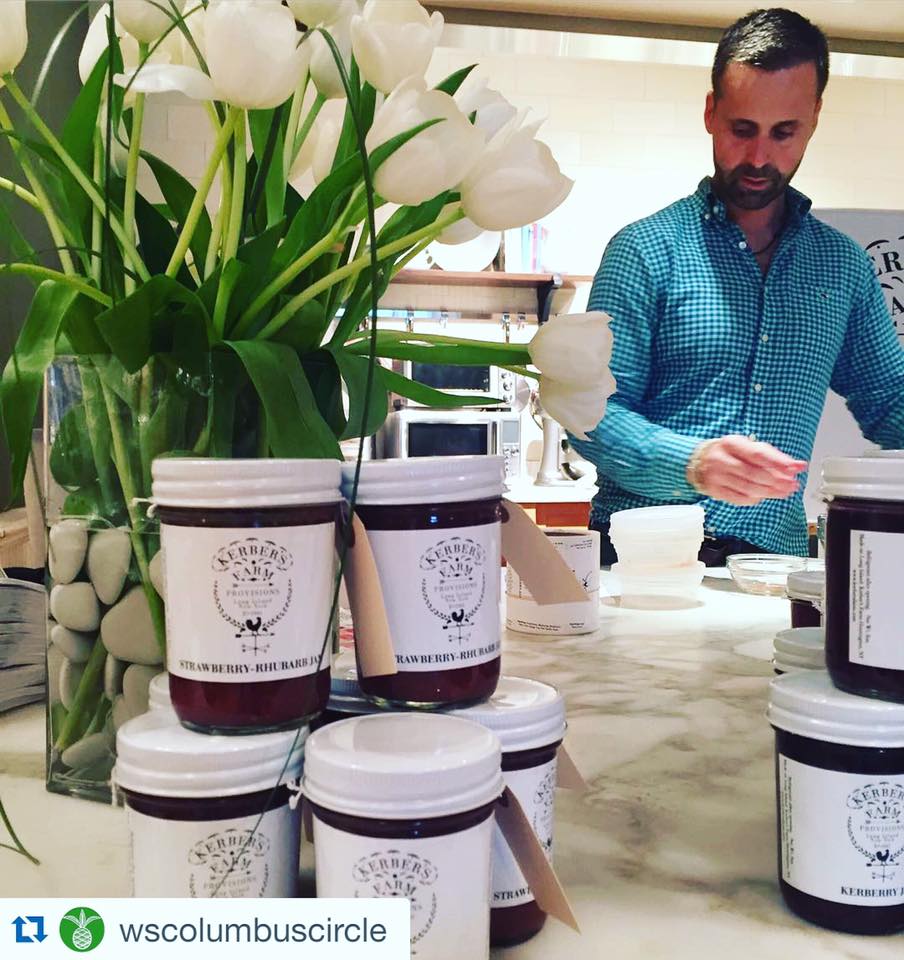 OUR SIGNATURE KERBERRY JAM
Makes approximately ten 8 oz. jars
Ingredients:  
2 pounds Blueberries
2 pounds  Raspberries
2 pounds Strawberries
1 ½  Cups of Pectin
1 Cup white sugar
½  Cup Brown sugar
1 tsp Vanilla
1/2 tsp CLOVE
1/2 tsp Cinnamon
1 TSP Orange Zest
DIRECTIONS:
1. WASH FRUIT. CUT STRAWBERRIES INTO QUARTERS.    
2.  PLACE FRUIT IN A SAUCEPAN OVER MEDIUM HEAT.  
3. STIR IN PECTIN.
4. LET JAM COOK FOR APPROXIMATELY 45 MINUTES TO AN HOUR, STIRRING FREQUENTLY.
5. ADD SUGAR AND REMAINING INGREDIENTS ONCE THERE IS A JAM CONSISTENCY.
6. PLACE JARS IN BOILING WATER FOR APPROXIMATELY 1 MINUTE TO STERILIZE.
7. REMOVE JARS AND ALLOW TO DRY
8. CAREFULLY POUR JAM INTO JARS AND CAP.
9.  PLACE JARS BACK INTO BOILING WATER FOR APPROXIMATELY 8 MINUTES TO COMPLETE THE CANNING PROCESS.