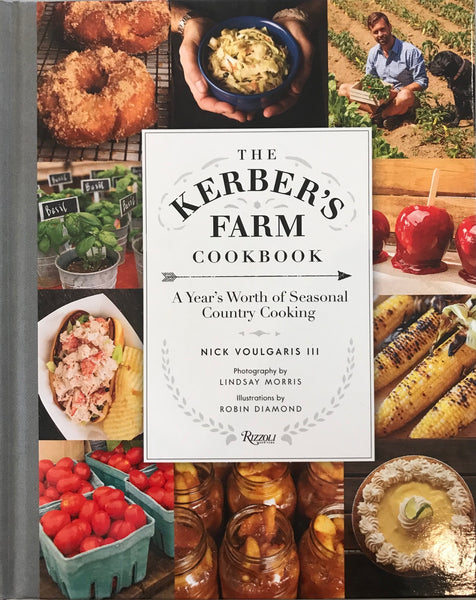 Kerber's Farm Cookbook: A Year's Worth of Seasonal Farm Cooking by Nick Voulgaris *Signed Copy*
Kerber's Farm
Celebrate a year's worth of seasonally inspired recipes with a dash of country lifestyle, interwoven with the history of Kerber's Farm founded in 1941.
This is a signed copy, shipped directly from Kerber's Farm.
written by the owner of Kerber's Farm, Nick Voulgaris III with photography by Lindsay Morris
Don't miss our special offer -
FREE SHIPPING ON ORDERS OVER $50!


Add to wishlist