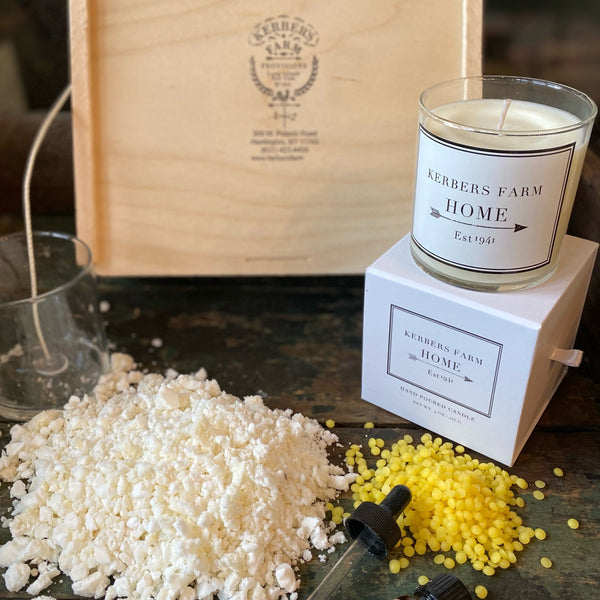 KERBER'S FARM CANDLE MAKING KIT AND VIRTUAL CLASS
Kerber's Farm School
Join Kerber's Farm owner Nick Voulgaris inside the farm's school for this virtual class on candle making. Fun for all ages, this class will walk you through the candle making process step-by-step. The recipient of this class will receive a Kerber's Farm candle making kit and a link to the virtual class.
The candle making kit includes soy and beeswax, essential oils, an 8oz glass vessel, wick, thermometer, wick spanner, and metal pitcher to make your very own candle at home. Kerber's Farm only uses non-petroleum based wax and natural essential oils for a cleaner burning candle.
After purchasing this class the link will be sent to the recipient. Must have a valid google account in order to view the class video.
Add to wishlist