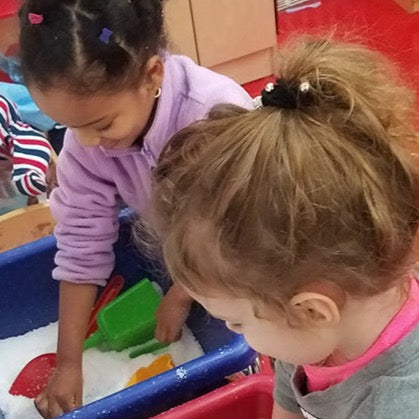 KERBER'S FARM PLAY GROUP - FOR 2's AND 3's ON TUESDAY, FEBRUARY 14TH @ 10:00AM
Kerber's Farm School
Kerber's Farm Play Group 
Tuesday, February 14th  

10:00 – 10:45 am 
For 2's and 3's
Join us as we play together in the new Kerber's Farm School. This informal play group offers your child the opportunity to socialize with other children while learning beginner school skills and separation. (Parents/caregivers are welcome but not required to stay.) 

$40.00 per child
Please arrive on time. Play group will begin promptly at 10:00am.
Please type

 

your

 

child's name, age and any (food or bee sting) allergies into the GIFT MESSAGE box at checkout.
All classes require a minimum of 5 students. Registrations closes at 6pm the night before the class date.
No refunds, credits, or exchange of classes within one week of class date.
Classes and spaces may be photographed for use in Kerber's Farm online and print publicity. Please inform us if you do not want photos taken of you or your child.
Add to wishlist