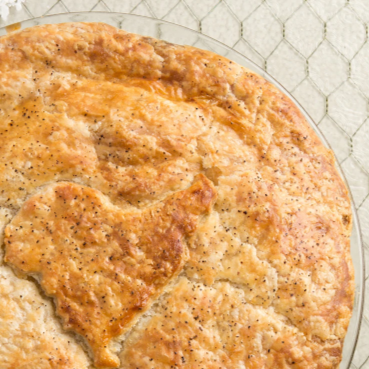 CHICKEN POT PIE - HANDS ON CLASS ON WEDNESDAY, SEPTEMBER 27TH @ 6:30PM
Kerber's Farm School
Chicken Pot Pie - Hands on Class
Wednesday, Sept. 27th

 - 6:30 – 8:30pm
Do you love Kerber's chicken pot pie? Then this is the class for you! Participants will make their own pie crust and fill it with Kerber's own chicken pot pie filling, to bake and enjoy at home.

Please arrive on time. Class will begin promptly at 6:30pm. 
$60.00 per student
All classes require a minimum of 5 students. Registrations closes at 6pm the night before the class date.
No refunds, credits, or exchange of classes within one week of class date.
Classes and spaces may be photographed for use in Kerber's Farm online and print publicity. Please inform us if you do not want photos taken of you or your child.
Add to wishlist