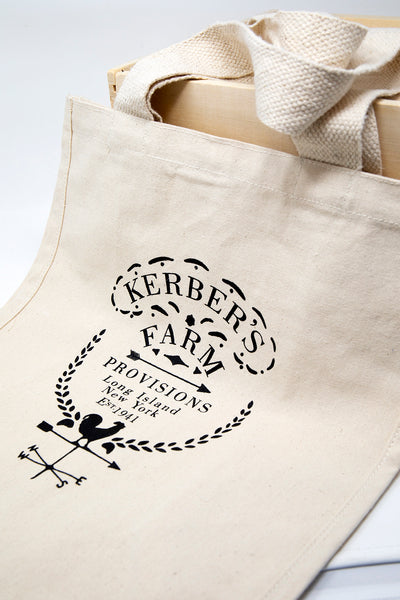 Kerber's Farm
Carry your favorite goodies in this Kerber's Farm 100% cotton canvas bag - a great alternative to plastic bags.
Measures 16" tall, 14" wide and 7" deep with two 27" long straps that fit comfortably over the user's shoulder.
- Don't miss our special offer -
FREE SHIPPING ON ORDERS $50-$300!
Add to wishlist